Bobby Bones Gets Hometown Welcome While Presenting Scholarship at Former High School in Arkansas
NASHVILLE, May 20, 2015 – Bobby Bones, host of the award-winning Bobby Bones Show, visited his former high school in Arkansas on May 18 to present the first-ever "Bobby Bones Don't Be Skipping Class" annual scholarship to Ryan Graves, a senior at Mountain Pine High School.  Bones also gave the keynote address at the school's graduation commencement, where he shared: "I sat where you're sitting, I know what you're feeling. People never told me I couldn't do something, but there weren't a lot of people who told me I could do anything. You can do anything you want. The key is finding something that you love to do."
 
In addition, Bones got a few surprises while he was in town - the high school presented him with a plaque naming May 18 "Bobby Bones Day," and the city added a sign on the highway entering Mountain Pine that says "Welcome to the Boyhood Home of Bobby Bones."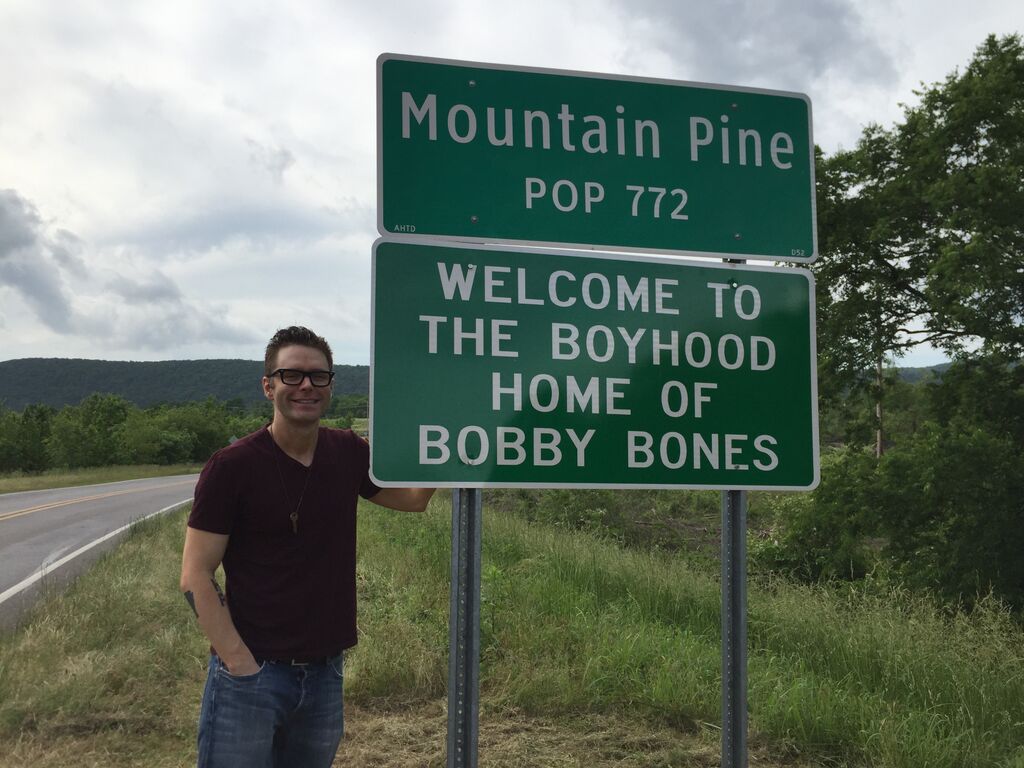 Click
here
for additional photos from Bones' visit to Arkansas. 
About The Bobby Bones Show
iHeartMedia's The Bobby Bones Show launched nationwide on Country radio in February 2013 and currently reaches millions of listeners on more than 80 stations, including markets such as Washington, D.C., Boston, MA, and Miami, FL.  The program is also heard nationally via iHeartRadio, iHeartMedia's free all-in-one streaming music and live radio service digital service.  Airing weekday mornings from 5 to 10 a.m. CT, hosts Bobby Bones, Lunchbox and Amy welcome the biggest names in country music and entertain listeners with their unique mix of pop-culture news and information, crazy stunts and hilarious conversations.  For more information, please visit
www.BobbyBones.com
.