Cody Alan Celebrates International Women's Day with Maren Morris Interview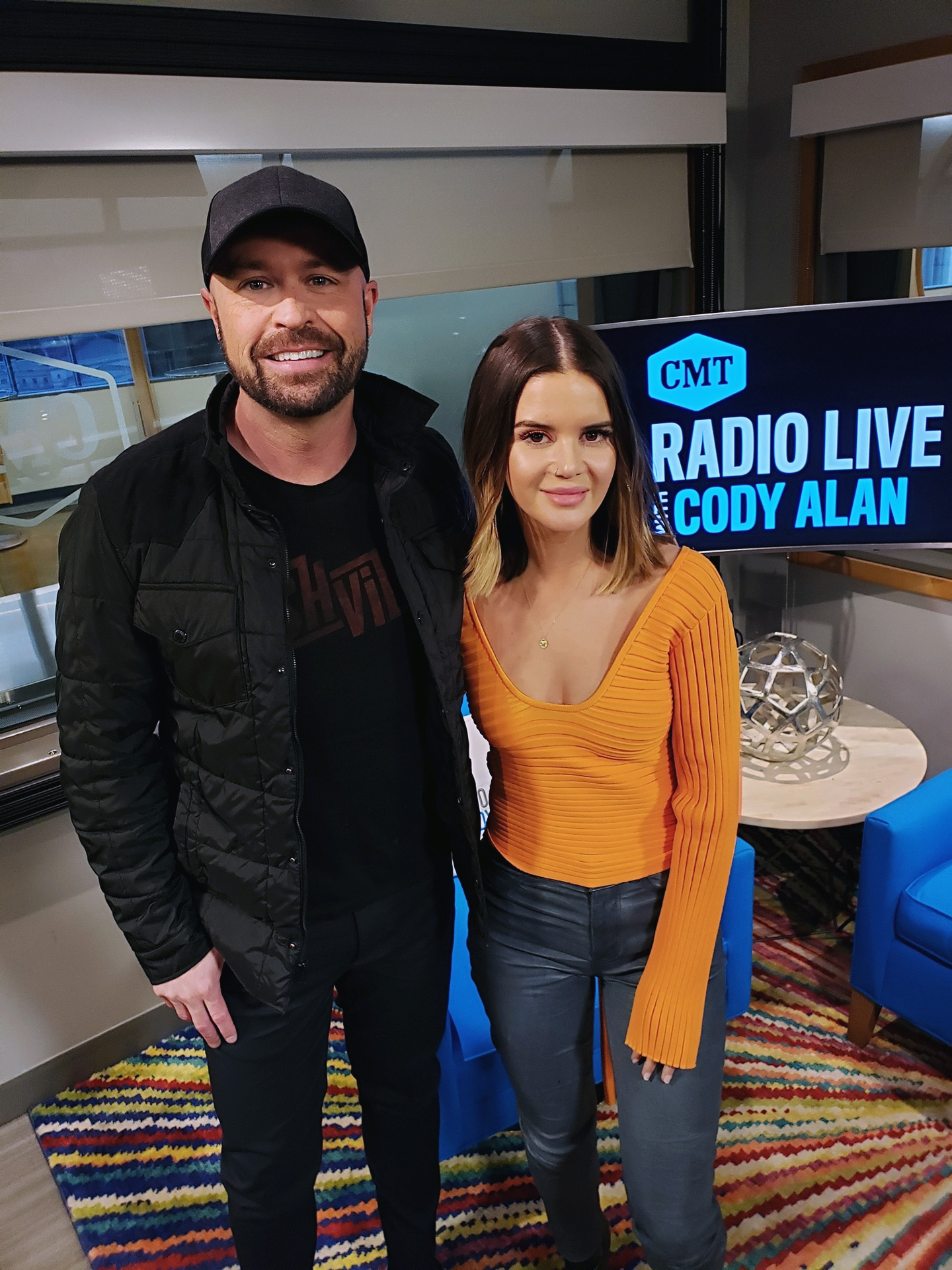 LOS ANGELES, March 7, 2019 – Award-winning radio and CMT personality Cody Alan will celebrate International Women's Day tomorrow, March 8, by featuring an interview with Country star Maren Morris, who stopped by the Nashville studio to promote her sophomore album "Girl," which is set for release the same day via Columbia Nashville.  In addition to chatting about new music, road testing her album, and her Academy of Country Music Award nominations, Morris will reveal the one thing she'd change about herself if she could, and what her "super power" is. 
Tune in to
CMT After MidNite
and
CMT Radio Live
tomorrow, March 8, to hear the interview.  Visit
https://cmtcody.iheart.com/
to find a local affiliate.
Pictured: Cody Alan and Maren Morris at CMT's Nashville headquarters
About Cody Alan
As the host and executive producer of CMT After MidNite with Cody Alan and CMT Radio Live with Cody Alan, Alan is undoubtedly one of the most recognized names in radio.  Broadcast on radio stations across America and originating from the CMT studio in Nashville, his shows feature the biggest names in Country music and entertainment.  Combining his passion for entertainment with television, he also serves as host of CMT's signature music show, Hot 20 Countdown, seen Saturday and Sunday mornings at 9/8c.  Follow Cody on Twitter @CMTCody or visit https://cmtcody.iheart.com/.
# # #