Cody Alan Covers "2nd Responders" Benefit Concert Featuring Brad Paisley and Ellen DeGeneres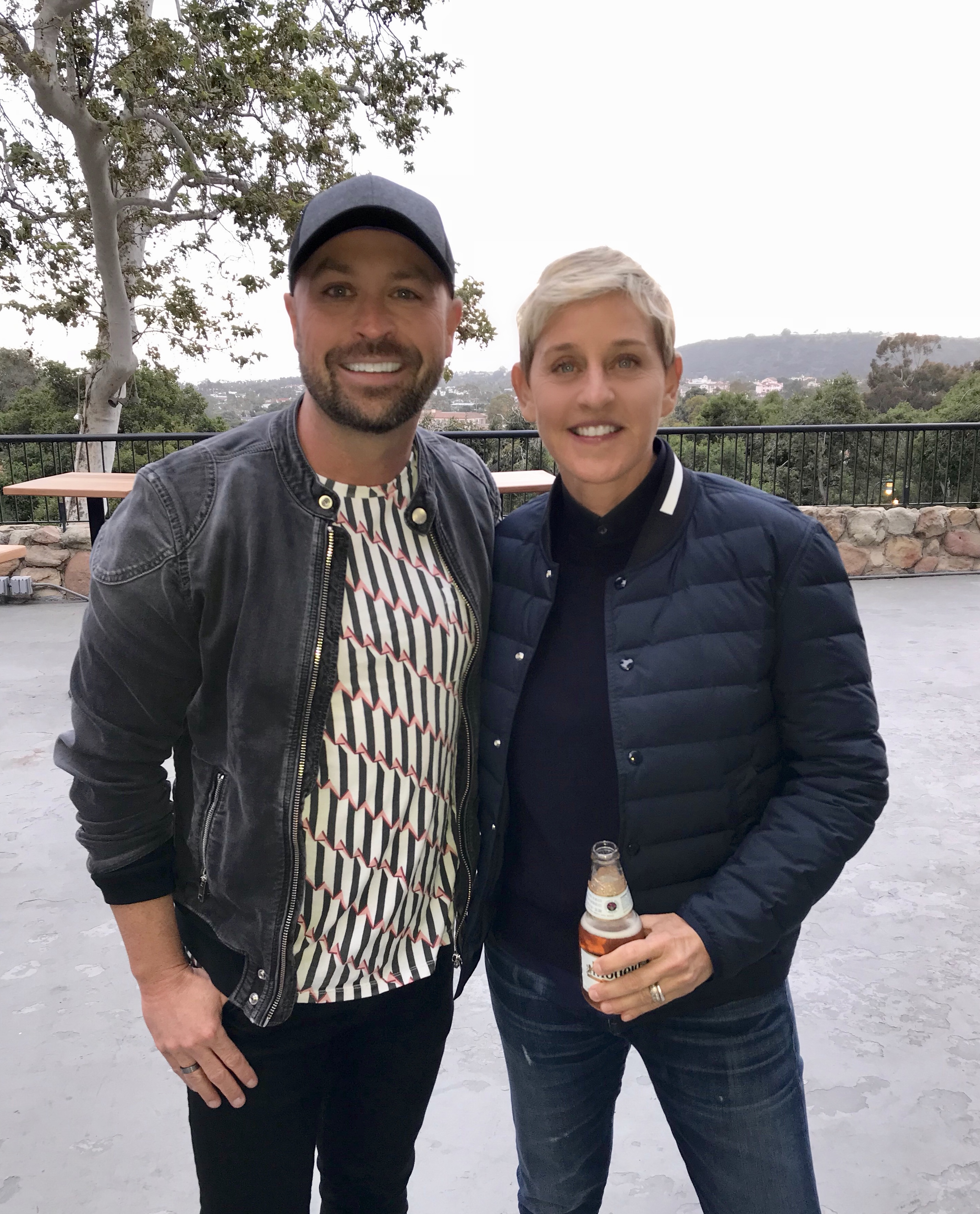 LOS ANGELES, May 15, 2018 –
Over the weekend in Santa Barbara, Calif., award-winning radio and CMT personality Cody Alan covered the sold-out "2nd Responders" benefit concert featuring country music star Brad Paisley and Emmy Award-winning television host and produce
r Ellen DeGeneres.   Proceeds from the concert held at the Santa Barbara Bowl will help support the recovery effort for second responders, businesses and communities who were impacted by the December Thomas Fire and January mudslides in Montecito.  Alan hosted an episode of his CMT music show Hot 20 Countdown at the concert, and his interviews with Paisley and DeGeneres will air on the popular program this weekend, as well as on
CMT After MidNite
and
CMT Radio Live
during Memorial Day weekend.
Pictured left to right: Award-winning radio and CMT personality Cody Alan and Emmy Award-winning television host and producer Ellen DeGeneres at the 2nd Responders benefit concert held at the Santa Barbara Bowl on May 12, 2018
About Cody Alan
As the host and executive producer of CMT After MidNite with Cody Alan and CMT Radio Live with Cody Alan, Alan is undoubtedly one of the most recognized names in radio.  Broadcast on radio stations across America and originating from the CMT studio in Nashville, his shows feature the biggest names in Country music and entertainment.  Combining his passion for entertainment with television, he also serves as host of CMT's signature music show, Hot 20 Countdown, seen Saturday and Sunday mornings at 9/8c.  Follow Cody on Twitter @CMTCody or visit https://cmtcody.iheart.com/.
# # #