Colin Cowherd Appears on Real Time with Bill Maher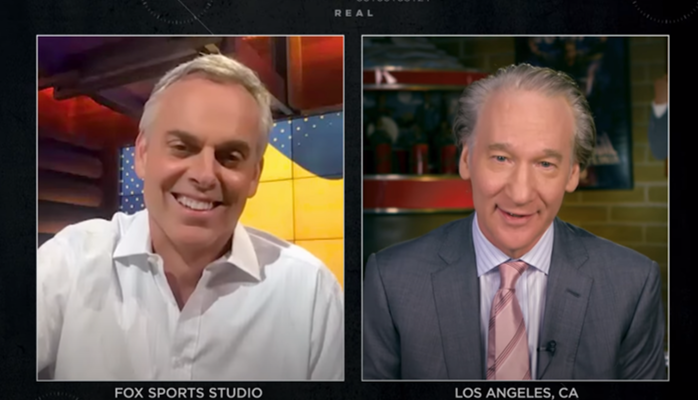 LOS ANGLES, April 17, 2020 - FOX Sports Radio's Colin Cowherd, host of The Herd with Colin Cowherd, appeared on the most recent episode of HBO's Real Time with Bill Maher.  Cowherd discussed the possible impact of the college football season on the presidential election, how major sports leagues have dealt with the COVID-19 pandemic in an effort to salvage their seasons, and a variety of other hot sports topics.
Watch a clip from the interview here: https://www.youtube.com/watch?v=YtN5Gsq928w
Airing simultaneously on FOX Sports Radio, iHeartRadio and FS1 from 12-3 PM ET, The Herd with Colin Cowherd is a thought-provoking, topic-driven journey through sports. Featuring interviews with entertainers and newsmakers from across the spectrum of sports and pop culture, the program can be heard on more than 300 stations nationwide, FS1, The Herd with Colin Cowherd channel on iHeartRadio, FOX Sports channel 83 on SiriusXM, as well as podcasts on multiple platforms. Daily clips can be accessed via the official Twitter handle @TheHerd, on the show's Facebook page, TheHerdNow.com, its page on FOXSportsRadio.com,  FOXSports.com, and via its official landing page on YouTube.
# # #