Doug Gottlieb Coaches Team USA Men's Basketball to Gold Medal at 2022 World Maccabiah Games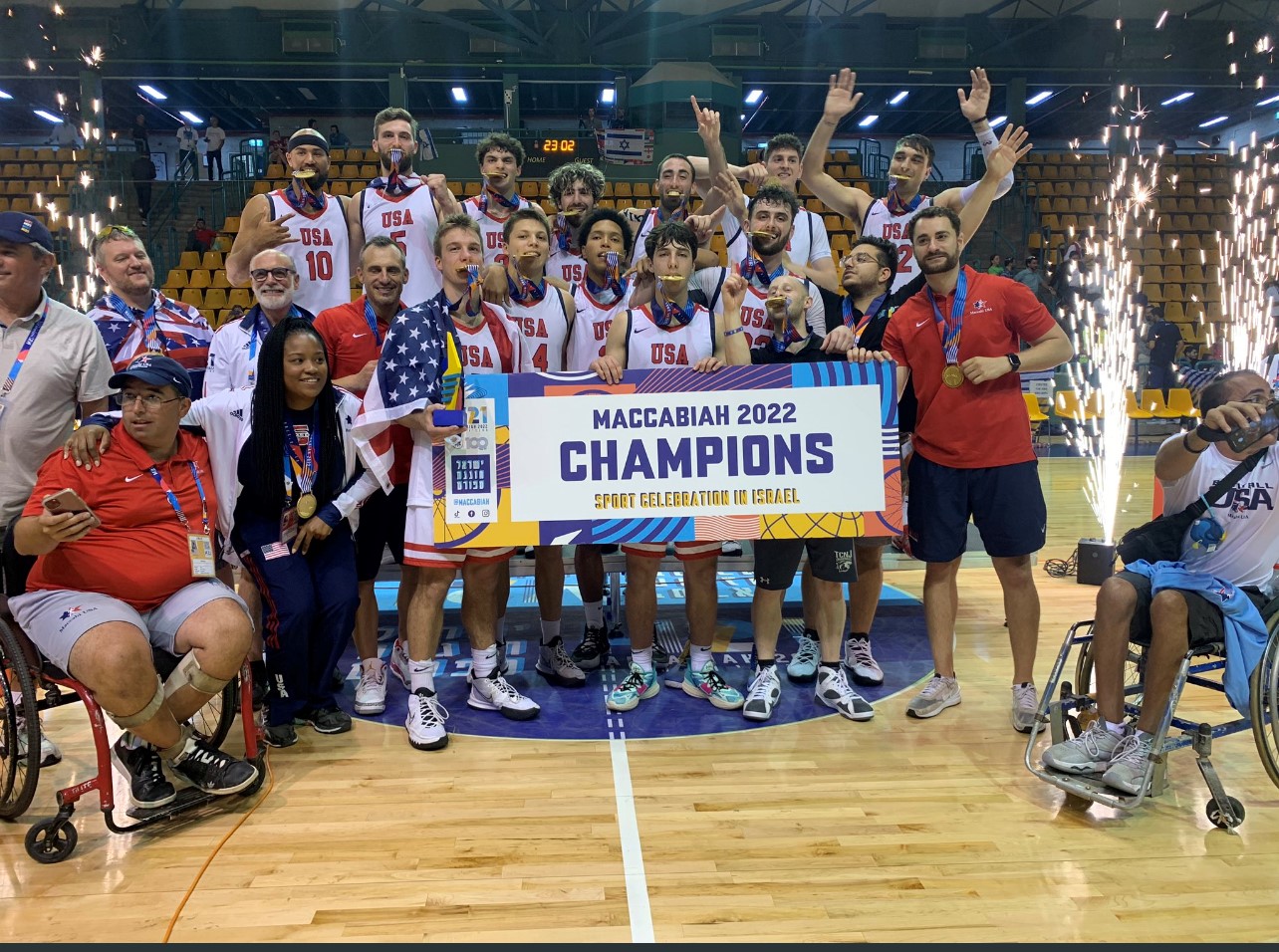 LOS ANGELES, July 28, 2022 – Doug Gottlieb, host of FOX Sports Radio's The Doug Gottlieb Show, coached the USA Open Men's Basketball team to a gold medal at the 2022 World Maccabiah Games, held July 12-26 in Israel.  Gottlieb, who continued to host his national radio show for three weeks in Tel Aviv and Jerusalem, led a team of Jewish athletes ages 19-26 at the Games, which is the world's third largest international multi-sport event with nearly 10,000 total participants representing 75 countries competing in 40 sports.
"We had yet another amazing trip, winning all eight of our games and creating a team that operated like a family," shared Gottlieb. "I cannot thank Maccabi USA and FOX Sports Radio enough for allowing me the opportunity to coach and work, while mentoring these incredible young men."
This is a fourth gold medal for Gottlieb, who coached the 2017 team, and also won as a player on the U.S. Open Men's Basketball Team during the Pan-American Maccabi Games in Mexico City in 1999, and the 16th World Maccabiah Games in 2001. Additionally, he took home a bronze medal at the 15th World Maccabiah Games in 1997.
Pictured: Head Coach and FOX Sports Radio personality Doug Gottlieb (second red shirt from left) poses with the USA Open Men's Basketball Team as they celebrate their gold medal win at the 2022 World Maccabiah Games in Israel
About The Doug Gottlieb Show
The Doug Gottlieb Show is a fast-paced program featuring Gottlieb's unique perspective on the latest headlines, as well as listener interaction and conversations with the biggest names in sports.  The former basketball standout shares his quick-witted, smart and outspoken brand of entertainment with listeners nationwide. The program airs Monday through Friday, from 3:00 pm - 6:00 pm ET on more than 230 stations nationwide, as well as the FOX Sports Radio channel on iHeartRadio, and podcasts on multiple platforms. For more information, please visit www.FOXSportsRadio.com.
# # #