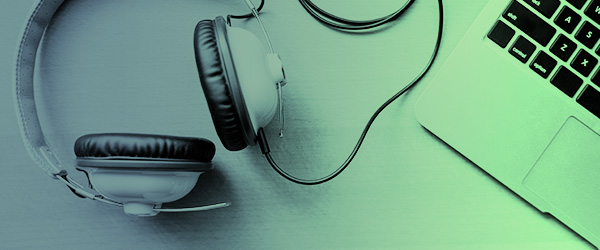 Futuri Media
Futuri Media is a global leader in audience engagement technology and tools to help broadcasters worldwide drive audience and revenue growth. Launched in 2009 with its award-winning Listener Driven Radio (LDR) audience engagement platform, Futuri Media now holds 11 published or pending patents and works with more than 1,000 stations in 20 countries. 
Futuri's team, headquartered in Cleveland, is nearly 100 strong and split almost evenly between technology pros and former broadcast programmers and managers. The result is a deep understanding of the needs of today's broadcasters (including robust training and 24/7 support services) and the technology innovation capabilities to keep them ahead of the curve.
Product Descriptions
#engage: Turn your music station into a dynamic interactive experience. #engage is a suite of features that gives programmers the tools to turn their music station into a dynamic interactive experience. 
Using text, social media, and web-based tools, #engage empowers station brands with flexible, customizable options to interact with their audience. And a Nielsen audio study found that stations using #engage's Song Alerts showed a 5.75x greater increase in tune-in occasions and 30x greater increase in TSL than a control group that didn't use them. 
POST: is an on-demand audio production and publishing tool that enables broadcasters to turn audio into on-demand content and share across multiple platforms with one click. With POST, you can tap into new audiences by instantly repurposing broadcast audio (PPM-encoded where applicable); off-air audio content can be managed and published in the same system. 
POST's library of fully-licensed images, which can be attached to on-demand content, generates more listens and eliminates copyright issues. By keeping your content alive after it's live, POST drives broadcast ratings growth and creates sellable digital assets from your existing content.
TopicPulse: The ultimate story discovery tool for broadcasters, analyzing thousands of local social posts and news sources every minute. Scanning Facebook, Twitter, and more than 100,000 verified sources of news and information, TopicPulse's technology can identify which demos and geographic areas are responding to stories, and where those stories are in their life cycle. 
TopicPulse's new Idea Starters for radio, written by radio format experts, provides a live stream of broadcast- and social-ready copy. It's powered by TopicPulse insights and available in the TopicPulse web and mobile app, as well as twice-daily emails timed to AMD and PMD drive. TopicPulse is an incredibly powerful tool for anyone who's charged with creating live content that keeps their audience engaged.
TopLine: Your sales team's secret weapon: custom qualitative and quantitative research and presentations to drive revenue. The TopLine app enables sellers on the go to request customized sales presentations for any target client directly from their mobile device. The TopLine team then creates a data-rich sales presentation for the client, turned around in as little as one business day.
With TopLine, sales managers can track station, cluster, and Account Executive ROI with a real-time performance dashboard. TopLine is a powerful research team in the hands of sellers and sales managers. 
Futuri Mobile: Not all apps are created equal. Futuri Mobile brings your brand to life with a dynamic, feature-rich mobile experience for today's multi-platform consumer. Futuri Mobile partners with stations to create feature-rich mobile apps and provide ongoing listener engagement strategies. 
Stations can customize their apps with a constantly-evolving set of 50+ available features, and the Futuri team proactively monitors performance and provides station partners guidance on ways to maximize listener engagement.
Futuri Streaming​: Futuri Streaming pairs Futuri's proven record of outstanding customer service with enterprise-level streaming services and the world's only intelligent streaming transmitter. 
Ongoing support includes real-time analytics and proactive monitoring of stream uptime and connectivity to ensure a quality experience at all times. And its cutting-edge technology includes Omnia audio processing, Adswizz ad integration with Smooth Spots algorithm, and firewall-friendly HLS technology.
​